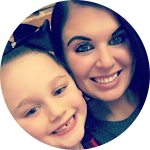 Power Washing In Greensburg
Stephen Carson from Carson's Exterior Cleaning & Pressure Washing came and power washed Carousel Daycare & Learning Center's outside playground for FREE! We were amazed with his kindness, and professionalism! The playground looks amazing! Thank you from the bottom of our hearts for helping us out during this difficult time, and for making our playground safe & clean again for all of our kids. We highly recommend his Power Washing company!

I had a two building job that was located by a creek and hadn't been washed for at least 10 years. Carson's Exterior Cleaning and Pressure Washing got my house and garage ready for their paint jobs! The quality of the power wash was outstanding. The staff worked diligently to get off the green, the black, and every color in between. Owner Steven Carson always answered my calls the first time. He truly cares about his work and will go the extra mile to make sure you are a happy customer. I highly recommend Carson's Exterior Cleaning and Power Washing.

Power Washing Greensburg PA
Stephen did a FANTASTIC job power washing my house, deck, gutters, downspouts, pillars, windows, patio & sidewalk. It ALL looks so awesome!! It looks new again after 15 years! He did a quality job. The gutters, downspouts, pillars & around windows are all white again. He was considerate to cover outlets, doorbell & outside lights with tape before washing. He also covered my large plants. He is professional, efficient, detailed oriented, courteous & pleasant. He does take pride in his work and I highly recommend Stephen.
Pressure Washing In Greensburg
I would highly recommend Carson's Exterior Cleaning & Pressure Washing. They gave me a good price to do the work, but went above and beyond my expectations. They cleaned everything on the outside of my house! I will definitely be calling them back. Well worth the money and well worth me not having to do it all myself.
Pressure Washing Greensburg
What an amazing difference for such a reasonable price!! I had my siding, deck and sidewalks pressure washed and the results were incredible!! I would highly recommend Carson's Exterior Cleaning & Pressure Washing.
Pressure Washing Greensburg PA
5 stars for Carson's Exterior Cleaning & Pressure Washing!!! It is great company to work with! Stephen is very professional and responsible. Excellent job for reasonable prices! They did soft wash and pressure washed my all house , my sidewalks and driveway. I am very , very pleased. I highly recommend his services to everyone!!! Thank you Stephen.
House Washing In Greensburg
We are very happy with the results from Carson's exterior cleaning and house washing. When the sun came out I could barely look at our house it was so bright. Our driveway, which is over 20 years old was dirty from years of use, now it is as white as our house. The service arrived on time, covered all valuable plants and exterior lighting, and was gone before noon. We will be putting them into our regular cleaning routine.
Messaged Carson's Cleaning last week to schedule a cleaning on our old (new to us) farmhouse… the white siding was turning green and the gutters were plugged shut with leaves and growth… Stephen came out within the week and spent the entire afternoon thoroughly cleaning our home! The white siding looks brand new!!!!!! I didn't even know it was possible to make it that clean! Our gutters are completely clear and all of the green is gone! Stephen cleaned thick moss off of our roof and sprayed our back deck. The house washing results were truly amazing and far more than I could have imagined was possible!!!! At an amazing price! Very professional. Will recommend to everyone we know! Thanks again Carson's Exterior Cleaning!!!!
House Washing Greensburg PA
My house was moderately dirty. The siding had been painted and I was told not to pressure wash it. Stephen assured me his cleaning method was gentle. He went out of his way to cover all 4 sides of the house as it as totally outlined with flower beds. He did an excellent house washing job, cleaned up spotlessly and my house looks so much better. I would not hesitate to use him again, great work at an affordable price.
Roof Cleaning In Greensburg
Stephen and his helper did an excellent job washing my home's roof, siding and gutters in Jones Mills, PA. I would highly recommend his roof cleaning services and look forward to working with him in the future.
Yesterday Carson's Exterior Cleaning and Power Washing came to our rental property to give the exterior a much needed cleaning. Stephen got rid of several years worth of pine needles and mold from our shingled roof without any damage to the shingles…I think this might have been called a soft wash roof cleaning. Then he proceeded to tackle the sides of the building which is stucco and vinyl siding. Again green mold on the sides of the building….now all is bright and beautiful. He power washed all the concrete walks and a decorative block retaining wall. This place has never looked so clean and fresh! Stephen was meticulous and it shows! Great job! Actually the best job ever! Thank you Stephen and you've certainly won my vote of confidence! I would absolutely recommend you as being outstanding in your line of work!
Roof Cleaning Greensburg PA
Steven came out to give me a quote and explained everything in detail. When they arrived, everything was done as quoted. The roof and siding on the house look great. Very professional and would recommend his roof cleaning services to everyone.
Gutter Cleaning In Greensburg
Here in Champion our driveway has not been cleaned for 11 years and also Steve cleaned our gutters spent the entire day and got it done and did a great gutter cleaning job.
Gutter Cleaning Greensburg
We hired Carson Exterior Cleaning for our home and would absolutely recommend them to anyone! We are so pleased with the service and I simply cannot believe how amazing our siding and gutters look. After considering replacing 16 year old gutters from grime we decided to give them at shot and simply cannot believe how unbelievably clean they are… bright white and not a spot left. They were on time and very professional not to mention a job very well done!! If you are considering pressure washing your home and gutter cleaning give them a call, you WILL NOT be disappointed!!
Gutter Cleaning Greensburg PA
They do a great gutter cleaning job! My gutters, fascia, siding and doors look fantastic after the soft wash. It takes all of the grime off and makes them look like new again. I get it done every spring by Carson's for the past several years.
There's No Easier Way To Get Exterior Cleaning Than Our Simple 3 Step Process
Step #1
1. Request A Quote
Requesting a quote is quick and easy with our online form. We receive your request instantly via SMS and typically respond within minutes! From there, we will contact you regarding the request and gather the information needed to provide you with a fast, free, no-obligation quote.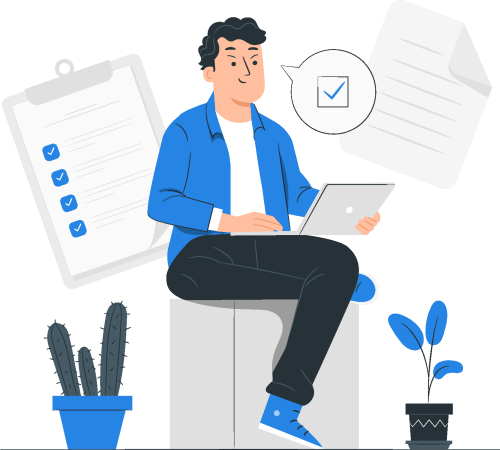 Ready to restore your property?